Registration for all classes is now open.
Call (905) 642-8000 to book a spot.
All COVID-19 precautions in place.
PT'MOVEMENT Wellness Room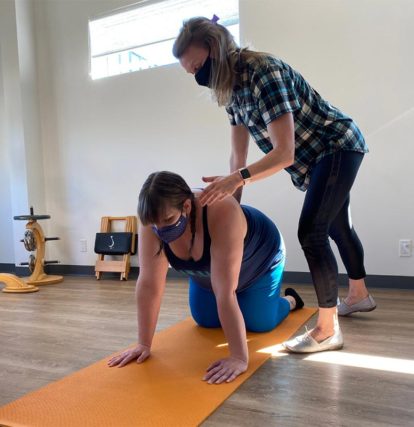 Classes, Workshops & Experiences in the Wellness Room
Offering a variety of classes, workshops and experiences, the Wellness Room is bound to surprise you and leave you wanting more.
What makes our classes different you ask? Taught by experts in their field with years of experience across multiple disciplines – physiotherapy, osteopathy, the GYROTONIC Method, yoga training and more. All classes are small (COVID aside this will still be the case). Teachers utilize hands on cuing and individualized movement modifications. Classes include education, transformative movement experiences, connection to community, and a direct link to the clinical services that we offer.
We will continue to keep class sizes small so that our instructors can provide individualized feedback to each and every participant. Quality movement is always our first goal, and this looks different for everyone.
Class Schedule
All group classes come in a 6 week program package.
COVID-19 Precautions In Place
Masks to mat
Masks at Mat Optional
Temperature Checks
Covid Screening
Proof of Vaccination
Sanitized Common Areas and High-Touch Surfaces
Limited Class Sizes
Virtual Classes Available
Wellness Classes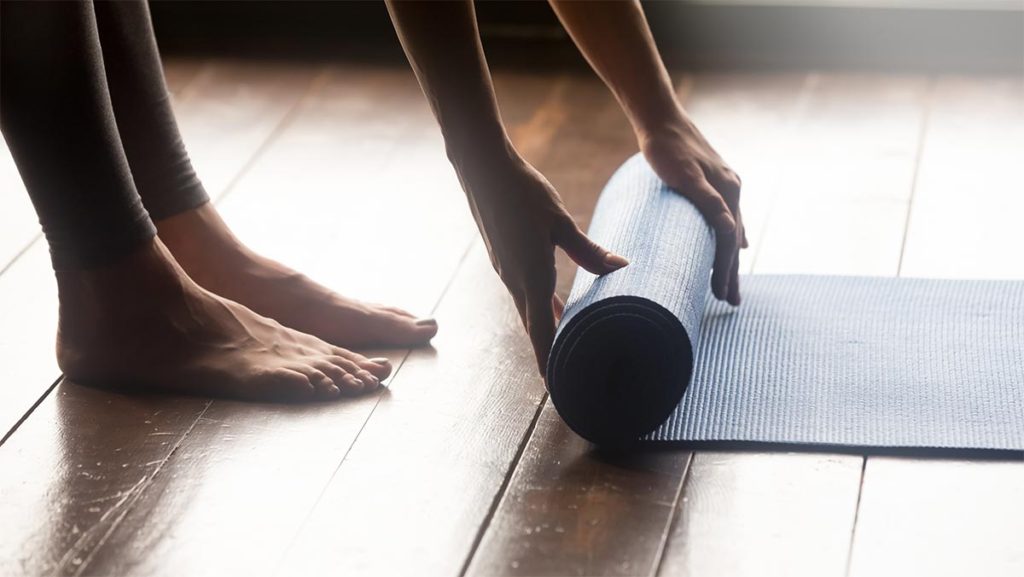 Yoga with Jill Watson
Small, boutique-style yoga classes in a clinical setting. Expect therapeutic movement in this yoga program. Classes are led by an experienced yoga teacher who works closely with our healthcare practitioners – providing the most beneficial movement for you and your body.
---
WHO WOULD BENEFIT
Lovers of movement who are looking to get in tune with the mind, body, and spirit. Movers who are looking for gentle practice, focusing on communication with the body and movement that feels right for you. Anyone who would like a gentle way to start or end the day, and movement that promotes healing and relaxation.
---
Contact us for more information, and to sign up for your movement experience today!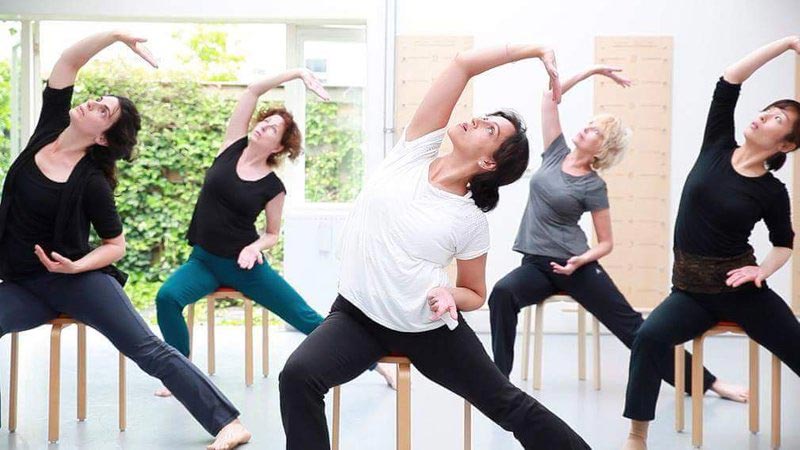 GYROKINESIS®

Movement Classes

Group classes based on the GYROTONIC® method. GYROKINESIS® is a low impact full body workout with a focus on spine flexibility, breath work, strengthening of spinal muscles, and body awareness. Classes consist of constant movement. Classes can be adapted to suit anyone's ability and include a series of slow rhythmic and undulating movements, which are coupled with calming breathing patterns. Classes are taught by Valerie Rolf von den Baumen, PT.
---
WHO WOULD BENEFIT
Anyone who is concerned about their back and spine state, and seeking to improve posture. Lovers of rhythmic, flowing movement sequences. Movers who would like to stimulate the nervous system. Those who enjoy different and unique movement methods that incorporate breathing.
---
Contact us for more information, and to sign up for your movement experience today!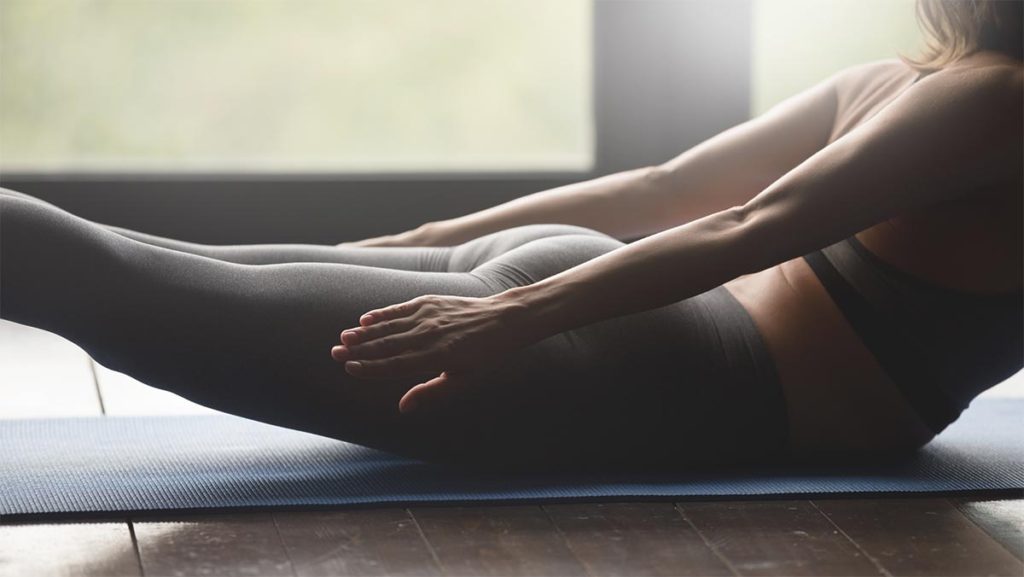 Pilates with Riandre
Pilates classes with Riandre Flores. Riandre has has years of experience as a physiotherapist in Brazil, where she utilized both Pilates and the GYROTONIC Method for rehabilitation. Her many years as a pilates instructor make her classes engaging, easy to follow, and great for any level of mover.
---
WHO WOULD BENEFIT
Movers who are looking for improved flexibility and increased muscle strength and tone (with a focus on abdominal muscles, lower back, and the 'core' muscles of your body). Anyone seeking to improve posture and enhance muscular control of the back and limbs.
---
Private Pilates Packages also available.
Contact us for more information, and to sign up for your movement experience today!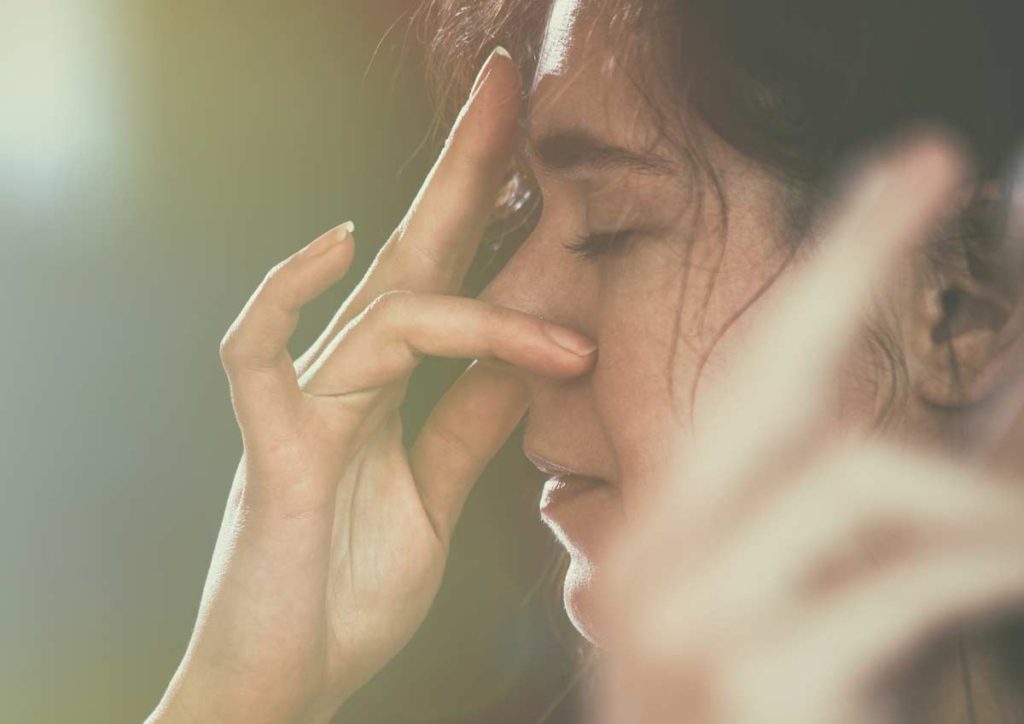 Breathwork with Karen
Karen Anne Fasulo, Loka Yoga Certified Breathwork Teacher, Speaker and Coach, has years of experience with managing anxiety and stress through breathwork. In her classes Karen will welcome you and discover what you want to achieve in your breathwork journey. She will also demonstrate and teach you how to perform natural breathing and abdominal breathing techniques with the science and physiology of why. All sessions will end with a grounding breathwork meditation.
---
WHO WOULD BENEFIT
Anyone who has been impacted by long term side effects of COVID-19. Those who suffer from stress, anxiety, depression, or have difficulties sleeping. People who would like to improve their lung capacity, and anyone seeking natural and effective ways to boost the immune system. Those interested in learning breathing techniques that can be applied in everyday life.
---
Contact us for more information, and to sign up for your movement experience today!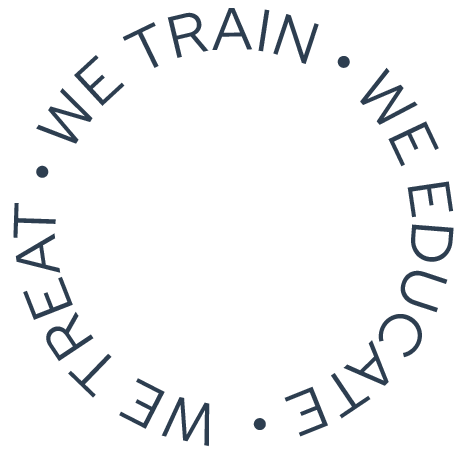 Start your treatment with PT'MOVEMENT Wellness Centre. Book an appointment today.