PT'MOVEMENT Wellness Room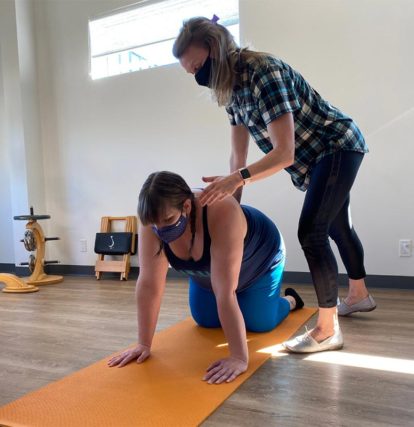 Classes, Workshops & Experiences in the Wellness Room
Offering a variety of classes, workshops and experiences, the Wellness Room is bound to surprise you and leave you wanting more.
All of our virtual classes are offered through ZOOM. We will continue to keep class sizes small so that our instructors can provide individualized feedback to each and every participant. Quality movement is always our first goal, and this looks different for everyone.
Wellness Classes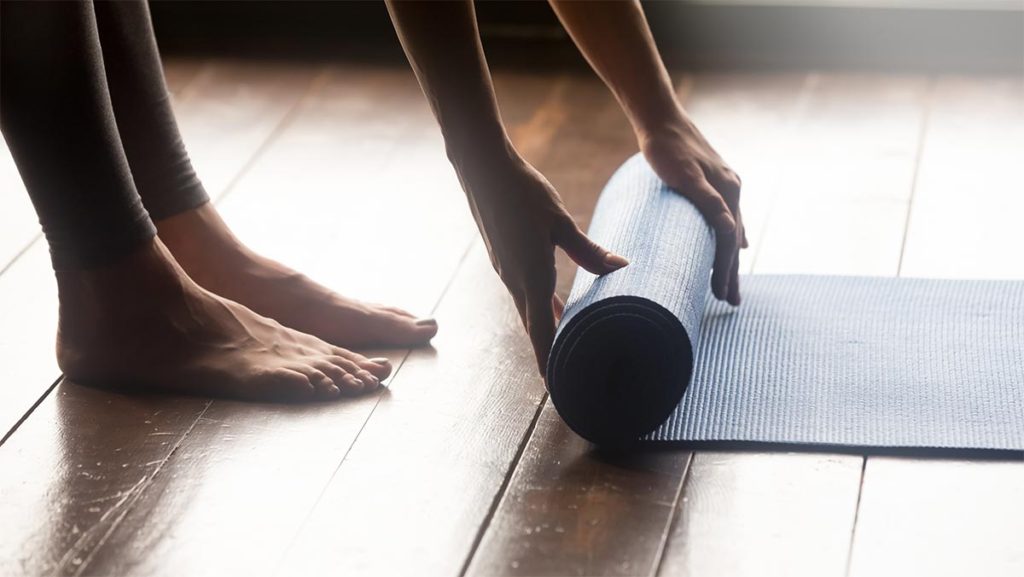 Yoga with Jill Watson
Small, boutique-style yoga classes in a clinical setting. COVID-19 guidelines and measures in place. Expect therapeutic movement in this yoga program. Classes are led by an experienced yoga teacher who works closely with our healthcare practitioners – providing the most beneficial movement for you and your body.
---
WHAT TO EXPECT
Jill holds the space for you to facilitate what your body, mind, and spirit require. She opens the doors, you choose which ones you want to go through. She offers love and support so that you make your practice what you need it to be on any given day.
---
OPTIONS
Gentle-Flow Morning Yoga
Tuesdays at 9:30am, starting Fall 2021.
(Space available)
Restorative Evening Yoga
Wednesdays at 7:15pm, starting Wednesday September 29th.
(Waitlisted only)
---
Yoga Programs are only sold as a package of individual weeks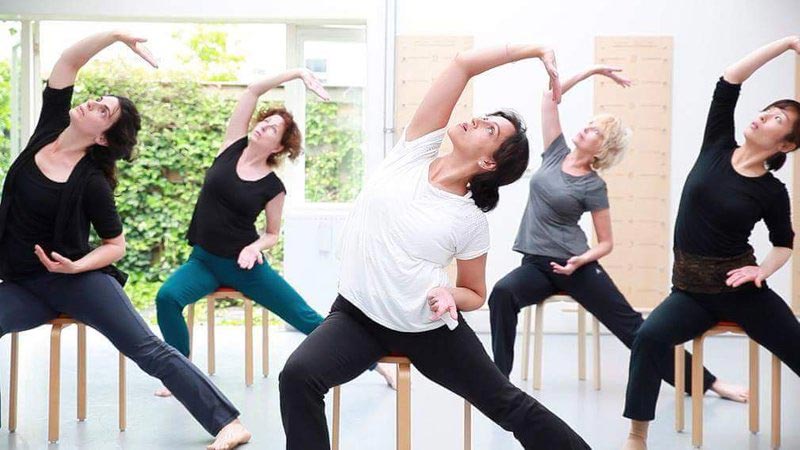 GYROKINESIS®

Movement Classes

Group classes based on the GYROTONIC® method. GYROKINESIS® is a low impact full body workout with a focus on spine flexibility, breath work, strengthening of spinal muscles, and body awareness. Classes consist of constant movement. Classes can be adapted to suit anyone's ability and include a series of slow rhythmic and undulating movements, which are coupled with calming breathing patterns. Classes are taught by Valerie Rolf von den Baumen, PT.
---
WHAT TO EXPECT
60-minute classes involving constant movement. This is the biggest difference from yoga. Positions are never held in place – body movement is fluid. Adaptable classes to suit different abilities. Exercises stimulate the body's internal organs, while corresponding breathing patterns stimulate the nervous system, activating neural pathways, and oxygenating the blood. GYROKINESIS® is a whole body workout.
---
OPTIONS
Classes coming in November 2021.
Spots limited, waitlist now open.
Contact us to reserve a spot.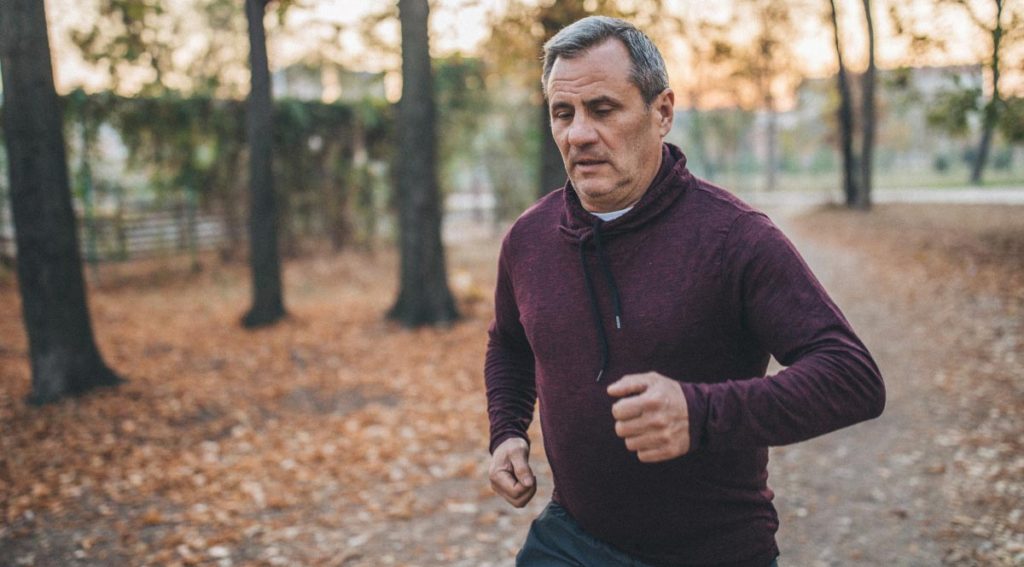 Aging Well with Osteoarthritis
An exercise and education program for people with osteoarthritis. Research has demonstrated that physiotherapy intervention can be as effective as the surgical route in managing Osteoarthritis (OA) related pain. Osteoarthritis occurs when there is more degeneration than regeneration of cartilage. This causes cartilage to thin, crack, and even disappear. Bones can then start to rub against each other. However, cartilage needs a certain amount of load to regenerate. This is why healthy loads need to be applied on joints for cartilage recovery. Therefore, osteoarthritis can better be described as temporary joint failure rather than permanent join change.
---
WHAT TO EXPECT
A 6-week program with expert knowledge to help empower you to take action in your life in order to remain active and well. Included is an analysis of your physical capacity at both the beginning and at the completion of your program, in order to ensure meaningful gains by the end of the program. Expect to be equipped with scientifically researched tools to help you manage your OA symptoms even beyond the 6-week program, through the following: Functional, weight-bearing exercise that focuses on strengthening the thigh and hip muscle, flexibility exercises that increases range of motion (hips, knees and ankles) to ensure the best possible lower limb alignment, and aerobic training to enhance circulation and combat the various risk factors associated with OA.
---
OPTIONS
Program Classes coming soon.
Spots limited, registration now open.
Contact us to reserve a spot.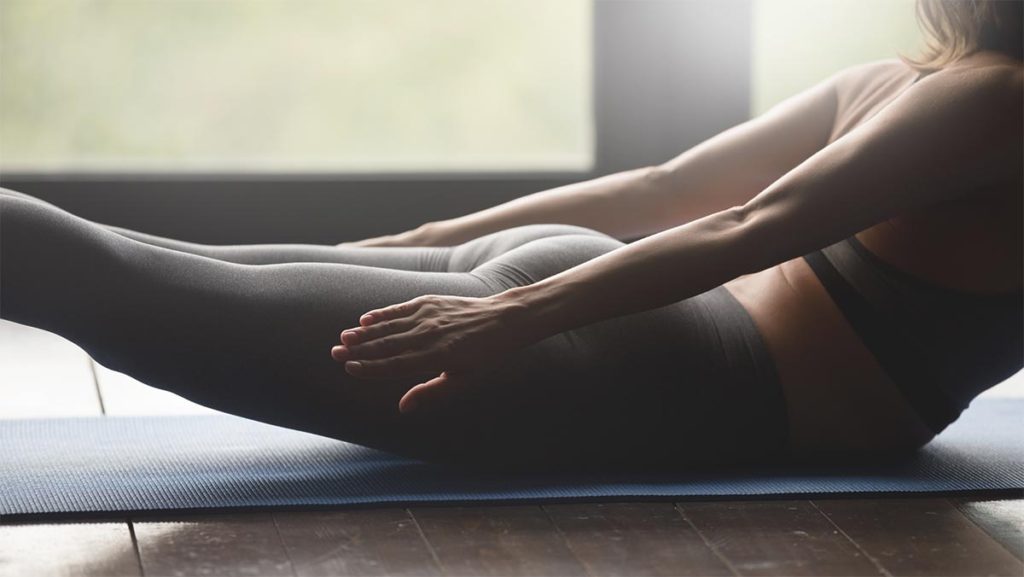 Pilates Private Sessions
Virtual private sessions with Nataliya Botova. Perfect if you have always wanted to try pilates, or if you are an expert and looking for a challenge. With a focus on quality of movement over quantity, exercises target breath control, improving the strength of your core muscles, and lengthening muscles through reach.
---
WHAT TO EXPECT
One-on-one private training with more than 10 years of experience in the field. Move at your own pace and in pursuit of your desired movement and fitness goals. You will have 60 minutes of private instruction focused on functional exercises which engage your core, strengthen your muscles and increase your flexibility.
---
OPTIONS
Purchase one session at a time.
Purchase a package of 4 sessions, at 5% off.
Purchase a package of 8 sessions, at 10% off.
Note – Our instructor has both daytime and evening availability, so schedule a private session at a time that is convenient for you!
---
INVESTMENT
Wellness Services
SMAS - Facial Sculpting
---
The face itself is built upon a complex structure. It has many layers, including: the bony structure, deep muscles (for chewing), deep fascia, and finally the SMAS. SMAS is short for "superficial muscular aponeurotic system." Simply put, this is a fibrous network that connects the facial muscles to the skin, and its purpose is to transmit, distribute, and amplify the activity of all facial muscles.
This kind of facial sculpting massage targets the SMAS, and the muscles of the face and neck. Sessions aim to relax the neck muscles, improve lymphatic drainage from the face, relax overall facial features, stimulate the skin, and ultimately result in facial lifting.
SMAS – Facial sculpting massage helps with the following:
Reduction of expression lines
Reduction of puffiness and bruising under the eyes
Making skin healthy and more radiant
Minimizing loose skin around the chin and neck
Active lifting of the eyelids, forehead and the area between the eyebrows
Lengthening of the neck
You will notice improvements after your first facial sculpting massage. However, it takes about 8-10 sessions to gain significant results in areas of concern.
You can also enjoy a facial sculpting massage on a more occasional basis for the purpose of relaxing and in order to refresh skin tone
---
Contact Us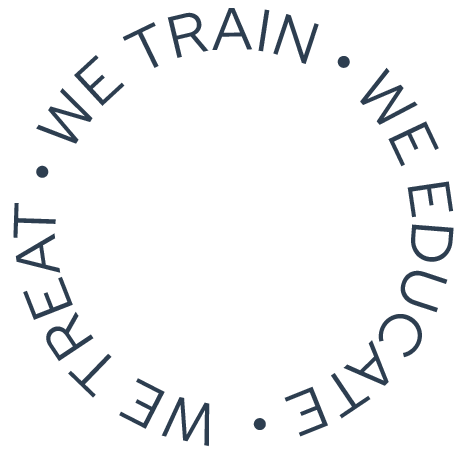 Start your treatment with PT'MOVEMENT Wellness Centre. Book an appointment today.