PT'MOVEMENT Wellness Centre offers Osteopathy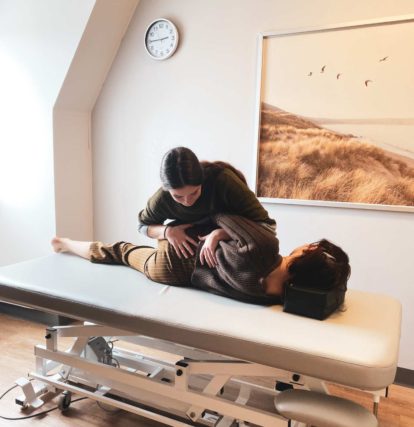 Looking at health from a patient-centered, unique, and holistic standpoint.
The philosophy of Osteopathy is that the human body is designed to self heal and self regulate. Our Osteopathic Manual Practitioners work with their hands to help the body with these processes.
The Goal of Treatment
Osteopathic treatment looks to restore health to patients by removing restrictions that would interfere with the normal function of the body's many tissues, vessels, and systems. An osteopathic manual practitioner (OMT) pay particular attention to the following when establishing a treatment plan:
The pain and sensations felt by the patient
Movement imbalances
Altered body mechanics
Any decreased motions
Using all of this information, an OMT will work to restore where disease and dysfunction are present. This restoration of tissue health has been found to help people who have suffered with:
Musculoskeletal issues
Spinal health
Traumatic injury
Digestive irregularities
Sleep problems
Reproductive issues
Respiratory health
Migraines
Dizziness etc.
What to Expect from Treatment
Your OMT will use their extensive studies of the relationships between anatomy and physiology to create a precisely tailored plan that is unique to you. Here are some of the things you can expect in your osteopathic appointments:
An intake with full health history, compared to your full body assessment that looks at how and where your body holds tissue restrictions and tensions.
A tailored treatment plan using extensive anatomy and physiology that is unique entirely to you.
Treatment that is done in a way that is calming for the nervous system.
Stimulation of various healing processes to any damaged tissues (included blood, lymph + nerve flow and communication, and tension reduction).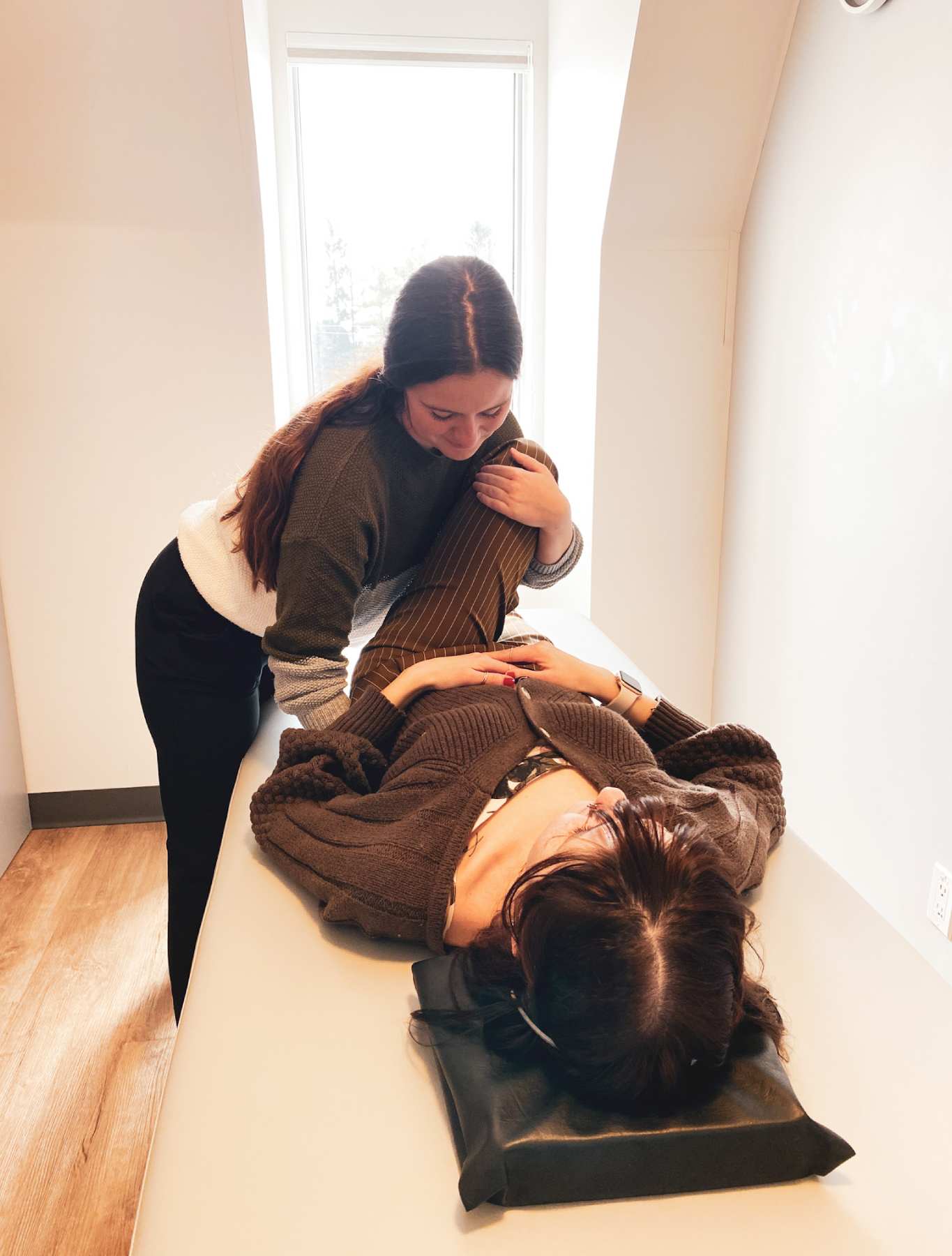 What Sets Classical Osteopathy Apart From Other Forms of Treatment?
Classical osteopathy focuses on the relationship between the structures in your body, and emphasizes coordination and analysis of the entire structure to produce changes in the problem areas you are living with. These problem areas can be physiological functions that are altered from injury, daily postures, repetitive movements (such as at work), or compensations that your body created to make up for any one of these impairments.
Here are some key differences between Tristan and your other manual therapists:
Application of treatment is gradual, gentle, and rhythmic as to reduce any abnormal stimulus in the body.
In treatment, concepts of lever and fulcrum + tissue physiology are used to induce large changes to muscles, bones, and other tissue connections without the painful or forceful experience.
The intention of treatment is to bring the patient into a state of overall rest so the healing processes of the body can continue to heal the damaged tissue after treatment.
About Tristan
Tristan has been in the industry for more than 10 years. She studied science specializing in human movement at the University of Ottawa (Bilingual Hon BSc.HK), and worked as a Registered Kinesiologist in Hamilton ON. From there Tristan went on to complete the Classical Osteopathy Program at the Canadian Academy of Osteopathy. This was a 4 year osteopathic education program that included approximately 1000 hours of supervised student clinical practice and a total of approximately 4400 hours of clinical and class studies.
Tristan's goal was to follow her fascination and passion for how vast the human body's connections are and make it more accessible for both herself and other people. As she went through her schooling, she decided she wanted to learn how to apply that knowledge to populations underserved within the physical rehabilitation community, such as those with physical or mental impairments and those for whom traditional forms of manipulation are not working. Tristan is also passionate about teaching patients more about their bodies and osteopathy. Eventually she would like to bring her work philanthropically into the local communities and abroad.
Only accessible to osteopathic professionals with the highest quality of education, Tristan is in good standing as a member of the Ontario Osteopathic Association guided under the national council of OSTCAN. The goal of OSTCAN and the OOA is to protect patients from some of the inconsistencies in education that come with being an unregulated profession. Members of OSTCAN are recognized by all insurance companies that include Osteopathic Manual Therapy in their extended healthcare benefits.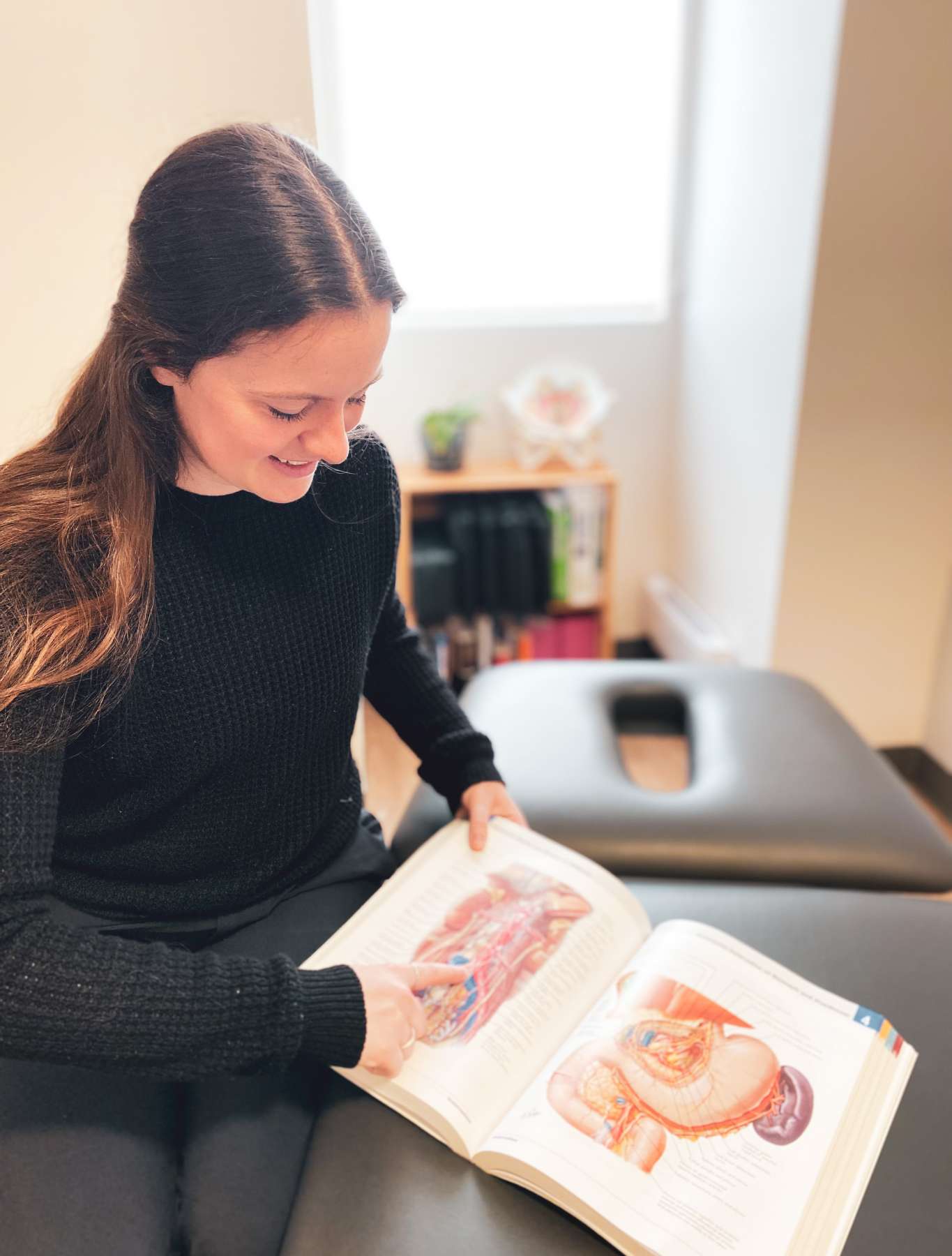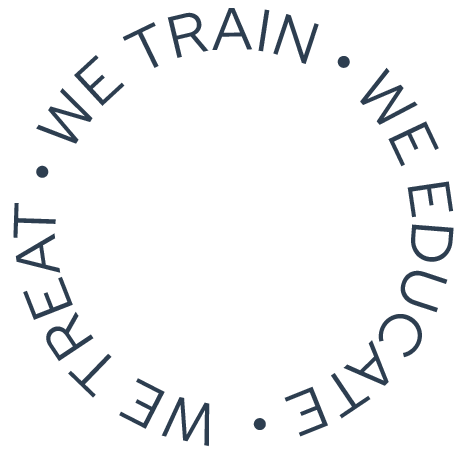 Start your treatment with PT'MOVEMENT Wellness Centre. Book an appointment today.