Q&A with our Yoga Teacher Jill Watson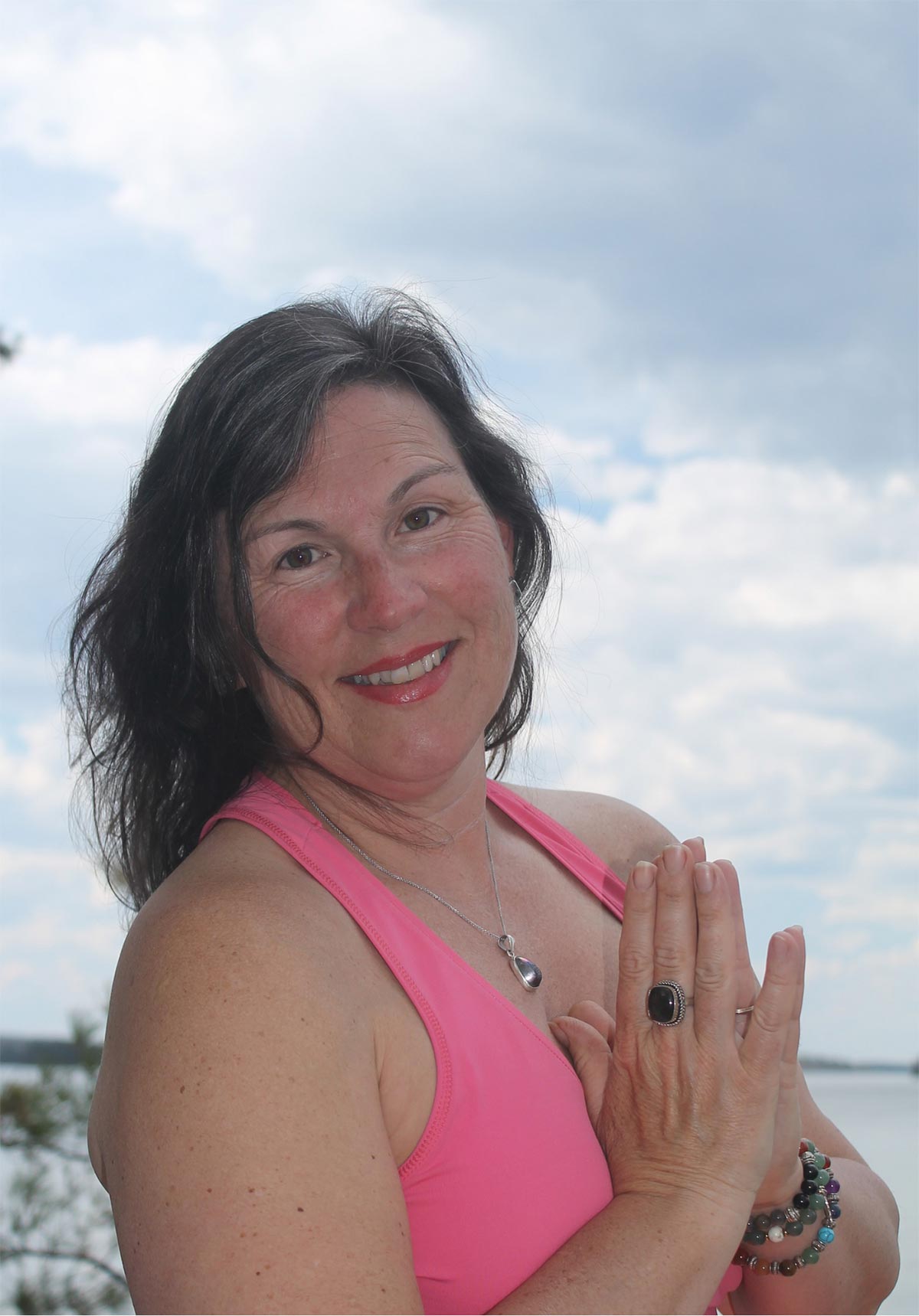 Interview with our Yoga Teacher: Jill Watson
Here at PT'Movement, our staff is very passionate about moving well. All of our team members are aligned with our passion: treating, training, and educating all of our patients in order to help them live a life where they can be well, move well. We provide you with many services that can help you incorporate moving well into your lives, and we help you improve you quality of movement through treatment, classes, and education.
We also recognize how important it is to know our team members and what inspires them, their outlook on movement, and how they teach. Consequently, we decided to interview some of our practitioners so that you can get to know them as well as we do.
First up, a Q & A session with our wonderful yoga teacher, Jill Watson.
Q: How did your yoga journey start?
A: I've been a skater for most of my life. Many of the poses in yoga mirror movements in skating, and I was drawn to that. Though it's much harder to balance on one leg in stillness on my mat, than with momentum, on a blade! As is often the case with many of my students, I was attracted to the physical aspects of yoga, and was then captivated by the mental and emotional balance that came along with the practice. Ironically, if I had come to yoga as a teen instead of my late thirties, it may have given me the inner strength to carry on and succeed as a competitive skater. Yoga, for me, was so powerful that I felt compelled to share through teaching, and help others improve their quality of life. It really has changed my life! (and I've been blessed to have been able to teach some young skaters along the way as well)
Q: What kind of yoga do you teach?
A: I was educated in the "Viniyoga" tradition, which has since simply been called "yoga". This is a very personalized practice, where we modify the pose to suit our own body and breath, rather than trying to "fit" the body into the pose.
Q: How long have you been teaching?
A: Fifteen wonderful years!
Q: What is your favourite part of teaching yoga?
A: I love passing on things I've learned, and seeing the "light" go on in people when the teaching resonates with them. It's magical!
Q: What piece of advice would you give someone who is nervous to start yoga?
A: Start from where you are, and let yourself feel. Let go of worry about whether what you're doing is "right or wrong," and give in to what feels good for your body. The "right" answer for you will naturally arise from that.
Q: What has been your favourite experience teaching so far?
A: I love teaching outdoors, surrounded by nature, which is where yoga practice began. The western world brought yoga inside, and interestingly, Covid has taken it back outside again. We've been practising outside every summer at our family farm for years, and have been joined by a parade of animals, from deer to birds, to rabbits. We even had a painted turtle walk by once, as we ended the practice! I've also been blessed to teach at the foot of a ruin in the middle of a forest in Italy. That was amazing.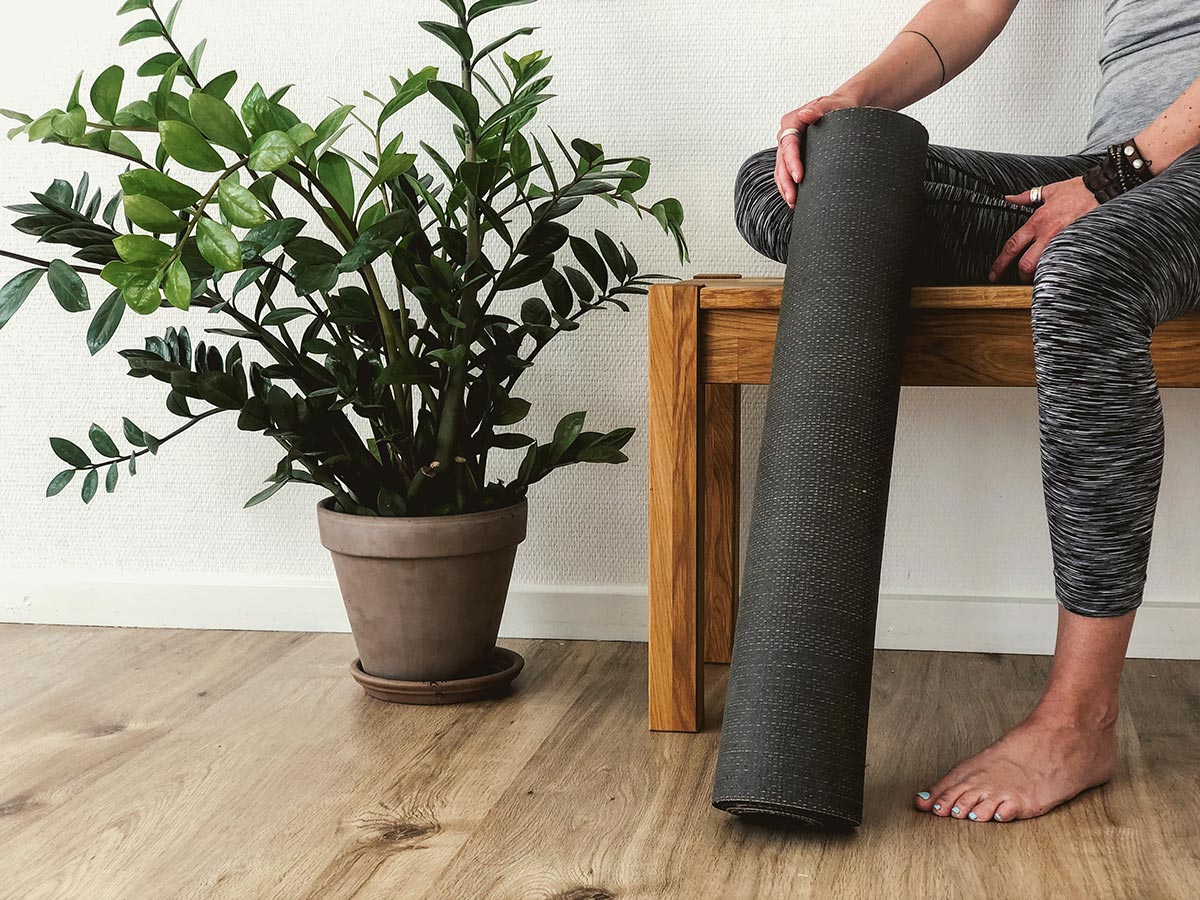 Q: What is your favourite yoga exercise/pose/move that you would recommend everyone to try?
A: My own yoga teacher says If you can breathe, you can do yoga. Breath has a way of bringing us peace, if we pay attention to it. For me, it unlocked the door to true yoga practice, and I believe it's the best place to start, whether you've been practicing for years, or it's your first time on the mat.
Q: What makes yoga such a great exercise class?
A: Yoga is a balance of stability and ease. To have ease in a pose requires strength, both physical and mental. Exercise isn't just about "toning the butt and abs!" It's connecting your awareness to the miracle of ALL your muscles, bones and tissue, both large and small, noticing (and being OK with) what they can really do, and then letting them do it, to the music of your breath.
Q: What do you find is a popular misconception about yoga?
A: I've noticed a few! It's too hard. It's too easy. It's goal driven (what will I be able to do at the end of the session, that I can't do right now?). We live in a very linear, goal driven world, expecting immediate results, and judging the experience as a failure when we don't get them. But we humans are NOT linear! We have good days and not so good days, and yoga teaches us to honour ourselves in the moment, on whatever day we happen to be having. Letting go of judgements and expectations allows us the freedom to explore what we are truly capable of. Simply put, it's finding the sweet spot between too easy and too hard, and being present with it. Once there, it's wonderful!
Q: What does being a yoga teacher mean to you?
A: When I was a young teenager, an astrologist told me that my two purposes in life are "to teach, and to make things pretty." I graduated with a diploma in interior design, then later, studied yoga. The yoga practice opened up my creative potential as a designer. Yoga continues to help me evolve as a person. Learn, practice, then pass it on; this is the way I live. My hope is that my students will do the same, and the ripple effect will help the world to be a more peaceful and loving place.
Q: What do you wish people would take away from your classes?
A: The ability to notice the breath, first and foremost. And knowing that the "goal" is not to be able to wrap your leg around your neck! The goal is in fact, the journey of any given practice on any given day, regardless of where your leg actually ends up. Advanced yoga is the ability to be present with every breath, through every transition in your yoga practice and ultimately, your life.
We hope you enjoyed getting to know our amazing yoga teacher as much as we have! If you would like to join her for our yoga programs and see her teach in action, you can check out the available programs here and contact us for more details on how you can be a part of her therapeutic movement classes.
PT'MOVEMENT is truly the product of a commitment to learning and a passion for movement.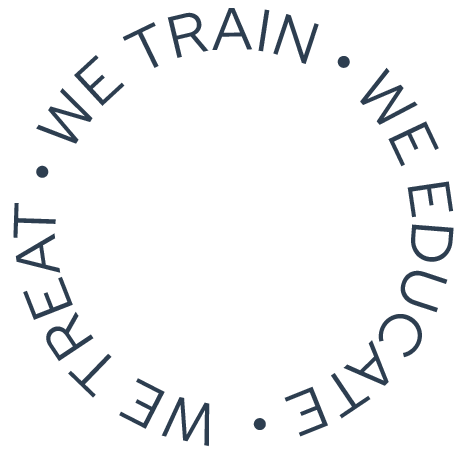 Start your treatment with PT'MOVEMENT Wellness Centre. Book an appointment today.